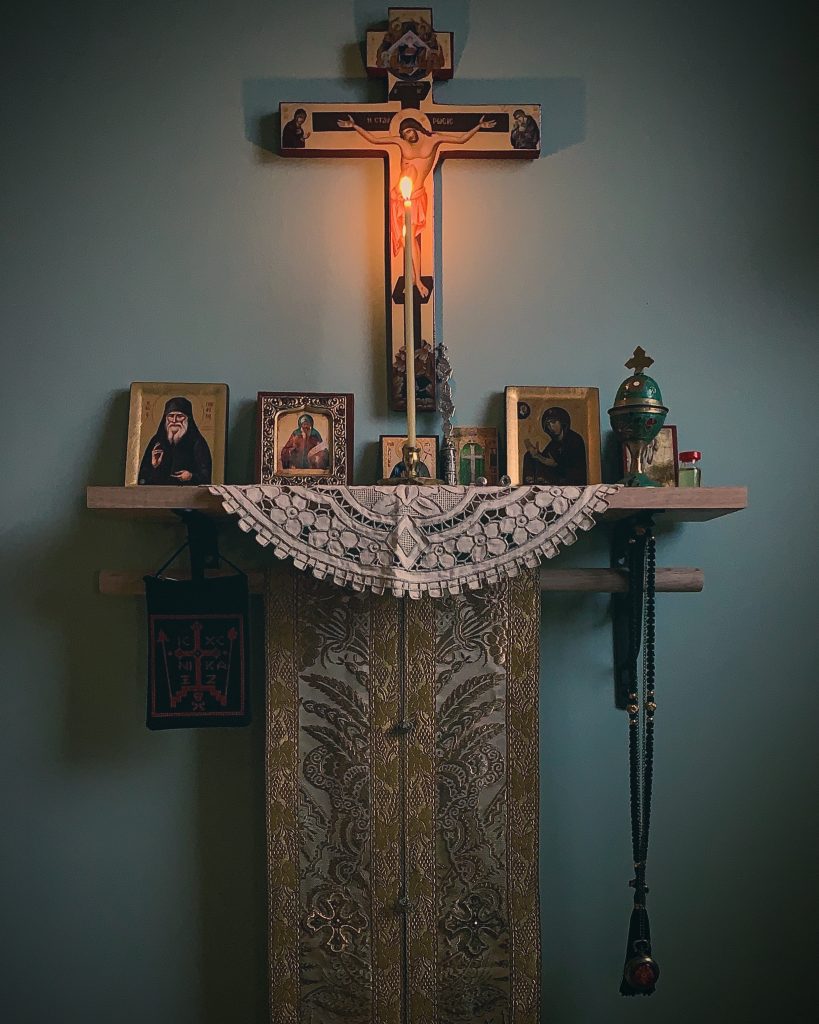 I need quiet. And I'm pretty sure a lot of you do, too.
SERVING IN one of the largest of our parishes in NYC— let alone the USA—with an office abutting a busy thoroughfare, an animated office environment, a school with hundreds of elementary- and middle-schoolers, and so on and so on, makes finding that quiet time and place quite a challenge.
Anyone who's been in my office has seen this. When I'm in the office, this is my quiet place during the day. I often have a candle lit. I stop to pray occasionally. It's the center of my attention when I look up from my desk.
At its center is the Cross. Christ crucified. Between two jeering thieves. Above mocking crowds. Deafened by the silent screaming pain of wounds and strain, and a heart pounding in the eardrums. Crying out, "why have you forsaken me!"
Gasping. Dying. Dead.
Quiet.
What better way to drown out mundane clatter—both that outside my head and the grumbling voice of self-pity and annoyance inside it—than to recall the noise endured for us by Christ? What better way to find gratitude for noise engendered by peace and freedom, not by war? What better way to be revived than to recall Jesus' life-giving death?
I need quiet. We all do.
I suggest the Cross of Christ as a place to discover it, no matter where we might be.