On January 30, 2020, Fr. Maximos Constas delivered a presentation at the Archdiocesan Cathedral of the Holy Trinity (GOA) titled Sing to the Lord a New Song: The Three Hierarchs and the Theology of Music. It was recorded and the video is linked to below.
In his presentation—tragically short due to the limitations of the program—Fr. Maximos mines for us the writings of the Three Hierarchs (Sts. Basil the Great, Gregory the Theologian, and John Chrysostom) as they relate to the theme of music. Particularly revelatory (literally) are the connections made between angelic song and worship and our own. There is much in this theology of music that is pertinent to our own day and place, and can help inform liturgical awareness on the part of celebrants, musicians, and worshipers. There are ongoing discussions concerning traditional ecclesiastical chant and translation of texts from the original Greek language that wrestle with things like intelligibility of words and appropriateness of performance styles relative to that.
Regardless, Fr. Maximos helps us access the mind of the Fathers as regards worship forms that have remained with us, and in doing so helps us appreciate how we got where we are, what we might be missing now, and where we might go from here.
---
Skip to minute 26:25 if the timestamp embed or link doesn't work.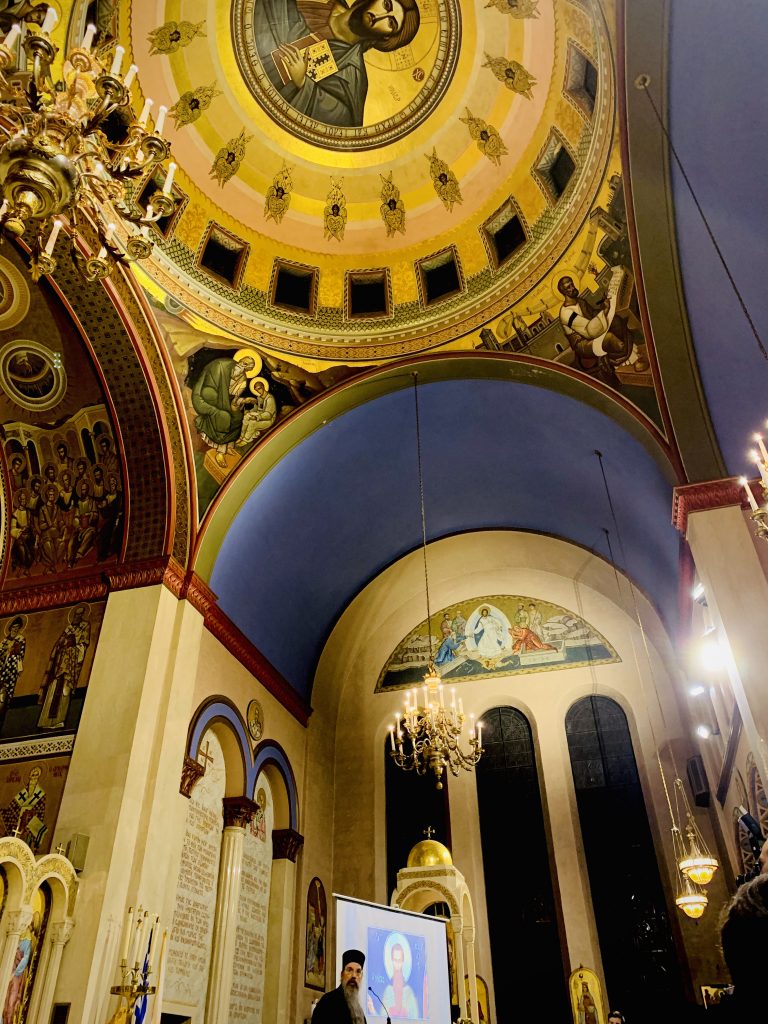 An image from the lecture.